Panelists at Wednesday's North Carolina CCIM Charlotte market forecast event agreed it's hard to tell when the development boom in Charlotte will end.
The three — Mark Vitner, managing director and senior economist at Wells Fargo; Louis Stephens, managing director at JLL; and Mike Ortlip, senior vice president at Grandbridge Real Estate Capital — say if the metro area were a baseball game, Charlotte is somewhere between the seventh and the ninth innings.
Mixed-use development was the biggest topic at Wednesday's North Carolina CCIM Charlotte market forecast event.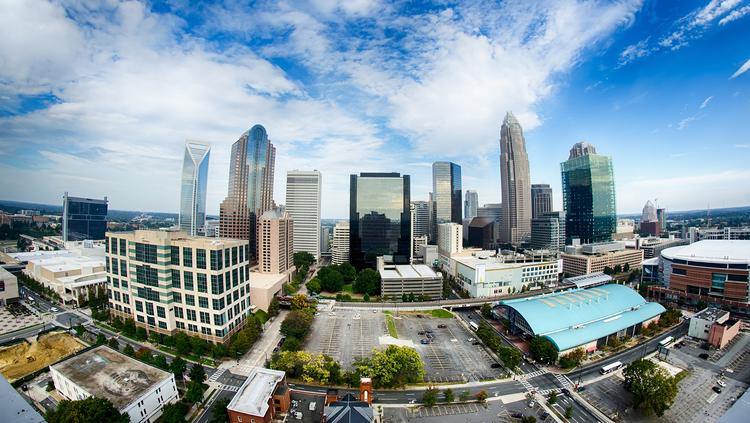 But for the next six months, all factors point to continued growth — especially in the office and industrial sectors.
"When you think about how Charlotte is set up, the logistics are critical for us," Ortlip said.
"Highways, rail, the airport, anything we can do to facilitate growth and logistics is critical. The industrial market has really turned on in the last 18 months. Vacancy rates are tight, land is more expensive.
"I think industrial is the bright spot here in North Carolina," Ortlip continued.
Stephens highlighted organic growth in the Charlotte office market, which he says is tightening — especially in uptown, where there are currently only seven office spaces available that are 50,000 square feet or larger.
"We are going to see a good 2016" for office, Stephens said. "We've set records for the past three years. Some deals are starting to fall out and pricing is at its peak." But mixed-use development was the most-discussed sector of Charlotte real estate at Wednesday's panel.