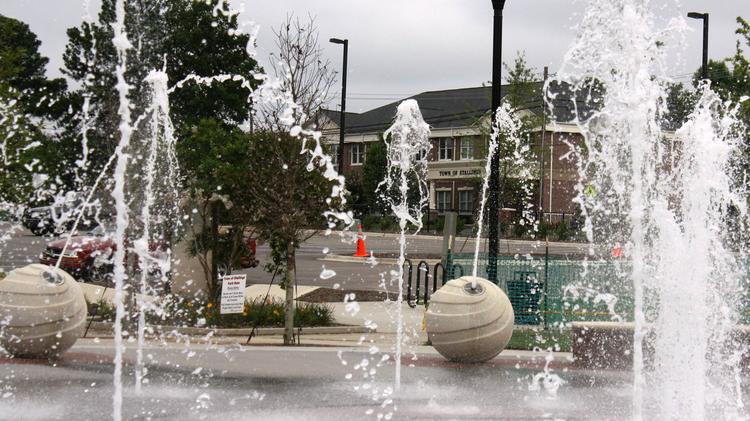 The Charlotte region has two cities in the top 50 of the new Money magazine ranking of the "50 Best Places to Live in America." Harrisburg in Cabarrus County was No. 41; Stallings in Union County was No. 46.
Raleigh suburb Apex at No. 1 in the nation was the only other N.C. city on the 2015 list.
Money says this year's list ranks "the 50 best small cities in the country—places with great jobs, strong economies, affordable homes, excellent schools, and that special something that makes it a great place to live."
This year marks Harrisburg's debut on MONEY's list, but it's easy to see why the town is booming. Great jobs in nearby Charlotte fuel the area's 10.6% projected job growth. And multi-million-dollar expansions by local employers like Pepsi Bottling Ventures are poised to attract more development. This solid employment scene has led Harrisburg to the highest homeownership rate in the county (90%), yet property taxes remain affordable.
Located just outside of Charlotte, N.C., Stallings boasts old-school Southern charm in close enough proximity to big-city attractions that residents need never fear boredom. Museums, performing arts centers, an increasingly vibrant food scene, and other attractions in the Queen City make the nearby towns perfect nesting spots for families and individuals who want to be close to the action but still have their own space.
The top 10 cities on the list are:
1. Apex, N.C.
2. Papillion, Neb.
3. Sharon, Mass.
4. Louisville, Colo.
5. Snoqualmie, Wash.
6. Sherwood, Ore.
7. Chanhassen, Minn.
8. Coppell, Texas
9. Simsbury, Conn.
10. Solon, Ohio
Click
here
to view the complete list of 50 cities with slideshow, and a U.S. map with cities highlighted.