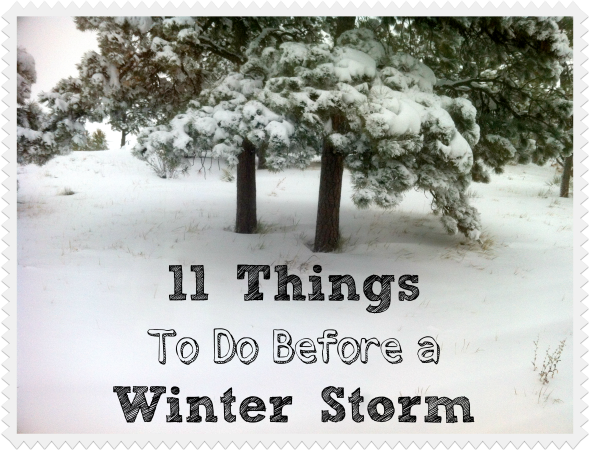 With the current weather we have been having, it is important to prepare so you are not caught off guard! Here are 11 things you need to do before a winter storm rolls in!
Gas up your cars. Its a good idea to own a quality hand pump gas siphon in case you need to transfer gas to a different tank or put it in a generator.
If you have a gas powered generator, make sure you have plenty of gas stored in safety cans to keep it running for at least 7 days. Gas generator owners should turn on their generator and make sure that it is in good working order. It's not uncommon for them to get all gunked up. Do you have spare parts for it if you need to fix it during the storm? No matter how your generator is powered, its a good idea to have much more fuel than you think you would need!
Go to the store and make sure you stock up on any of the fresh items you may need to top off. You hopefully have plenty of freezer meals as a backup and also a 3 month supply of meals if you needed to draw from your stockpile if you can't make it to the store or they have run out of supplies.
Bring in any outdoor furniture that could fly around or you don't want to be sitting under piles of snow.
Check on your elderly or disabled friends and neighbors. See how you can help them prepare or offer them a safe place at your house if it is needed.
Continue Reading Here
For more information on LiveWell Home,
click here!